School Meals
Please find below the meal options for the Winter menu commencing the 2nd November, 2020.
Week commencing:
02nd November 2020 - Week 1 Menu
09th November 2020 - Week 2 Menu
16th November 2020 - Week 3 Menu
23rd November 2020 - Week 1 Menu
30th November 2020 - Week 2 Menu
07th December 2020 - Week 3 Menu
14th December 2020 - Week 1 Menu
04th January 2021 - Week 2 Menu
11th January 2021 - Week 3 Menu
18th January 2021 - Week 1 Menu
25th January 2021 - Week 2 Menu
01st February 2021 - Week 3 Menu
08th February 2021 - Week 1 Menu
School Lunches

Our lunches are provided by caterers Edwards and Ward who provide a varied menu which offers daily meat, vegetarian and jacket potato (with a choice of toppings) options. A variety of delicious puddings are also provided plus a selection of fresh fruit and yogurts. Having a school meal is a great way for a child to try new foods and to have some of their favourites.
Allergies, Intolerances, Religious Dietary Requirements
If your child has an allergy or intolerance to certain foods or must avoid certain foods for religious reasons, please ensure that you complete the relevant section on the Data Collection Forms as well as the form for Edwards and Ward - our caterers.
Free School Meals
The government offers free school meals to families in receipt of certain benefits. Signing up for free school meals increases the funding that we receive as a school meaning that we have additional funds to spend on supporting our children. Please can we ask for your support by completing the online application to aid us as a school. Anyone in any year group can apply. Even if you are unsure if you are entitled, please apply online to Swindon Borough Council Free School Meals at:
https://www.swindon.gov.uk/info/20032/schools_and_education/408/free_school_meals
If you or your child receive any of the benefits listed below, you should apply for free school meals:
Income support

Income-based Job Seekers Allowance

Income-related Employment and Support Allowance

Support under Part VI of the Immigration and Asylum Act 1999

The guaranteed element of Pension Credit

Child Tax Credit (provided you are not entitled to Working Tax Credit and your household annual income is less than £16,190)

Working Tax Credit run-on (paid for the four weeks after you stop qualifying for Working Tax Credit)

Universal Credit (provided your household annual income is less than £7,400 after tax and not including any benefits you get)
Universal Infant Free School Meals and How to Book a Meal
All children in Reception, Year 1 and Year 2 are currently entitled to a free school meal. However, please also read the section above and apply for the benefit related Free School Meals if you think you may be entitled.
Parents need to book lunches using ParentPay online system. Login details will be provided once your child has enrolled. Lunches must be ordered by midnight on the Wednesday the week before.
Look what we have had to eat in school
Gammon/toad-in-the-hole/tomato soup, yorkshire puddings, potatoes, green beans and carrots, freshly baked bread, salad, followed by bananas and custard/fruit for pudding.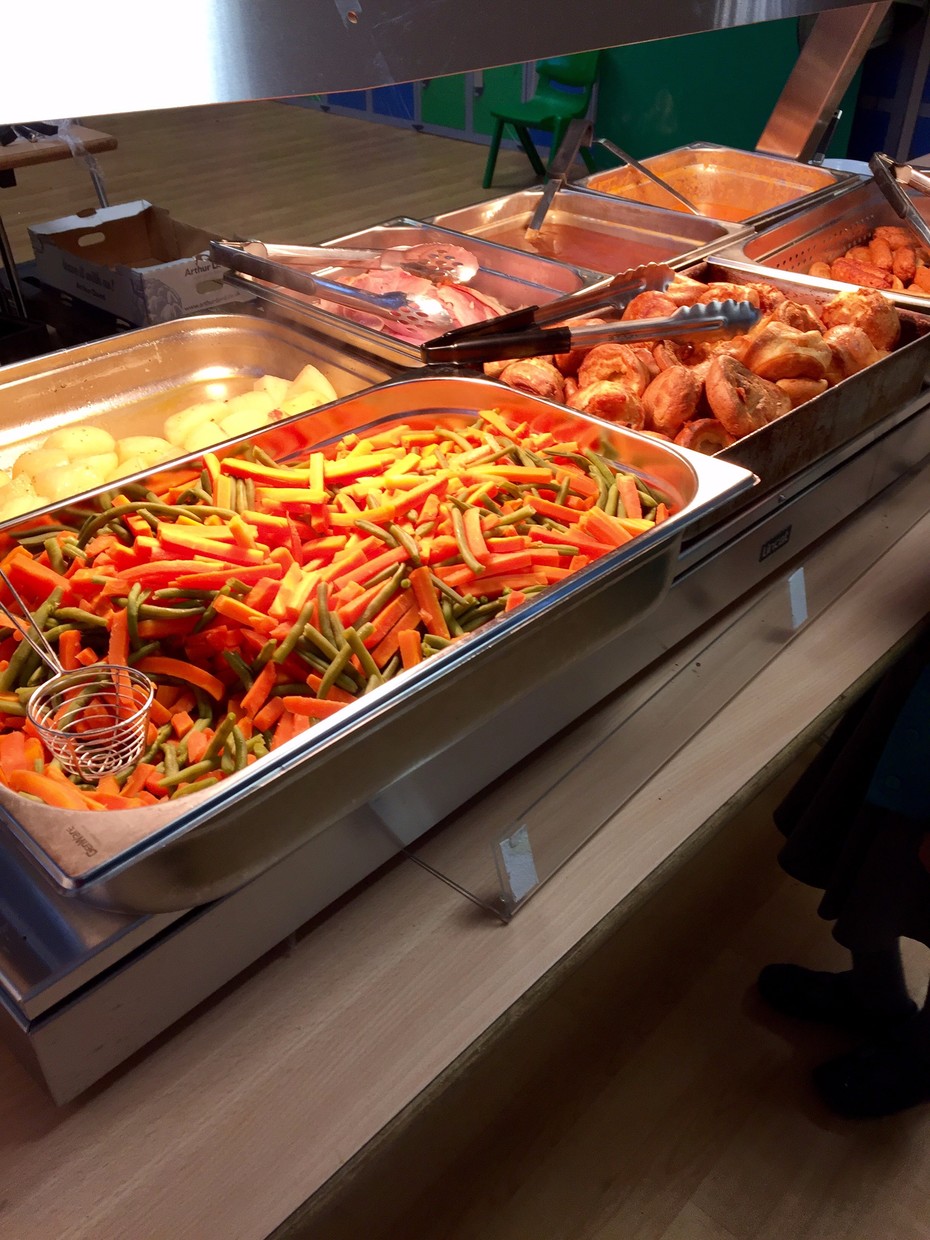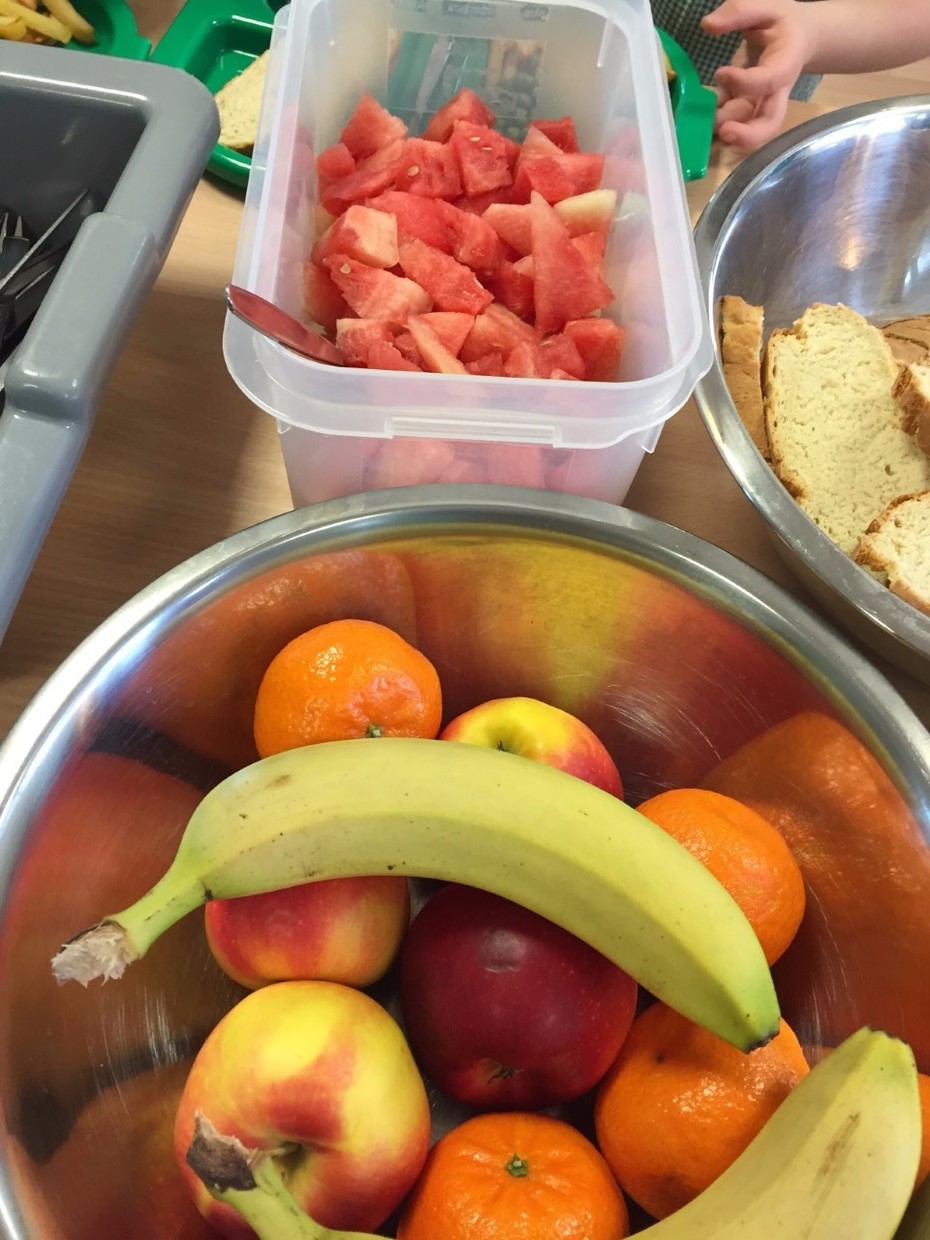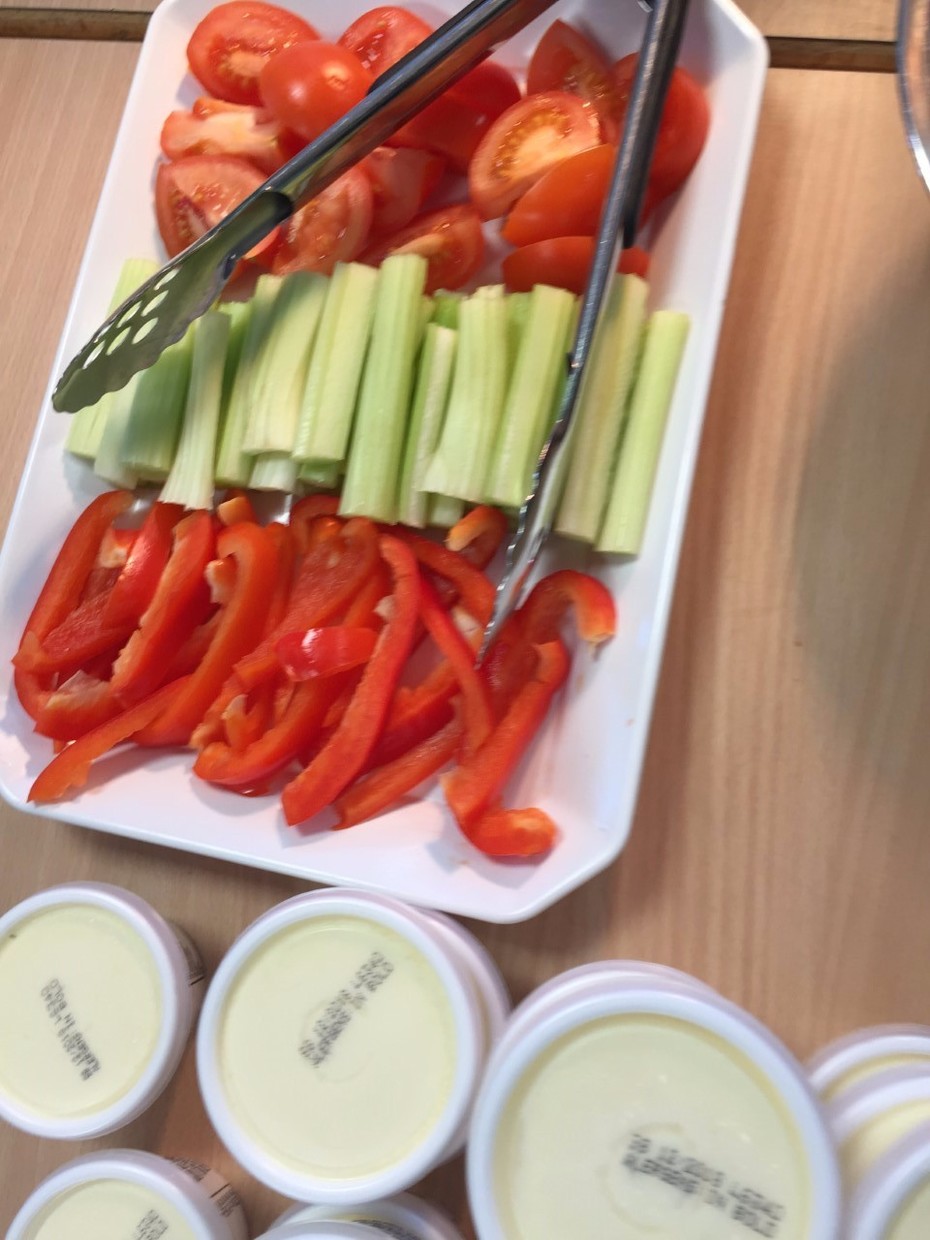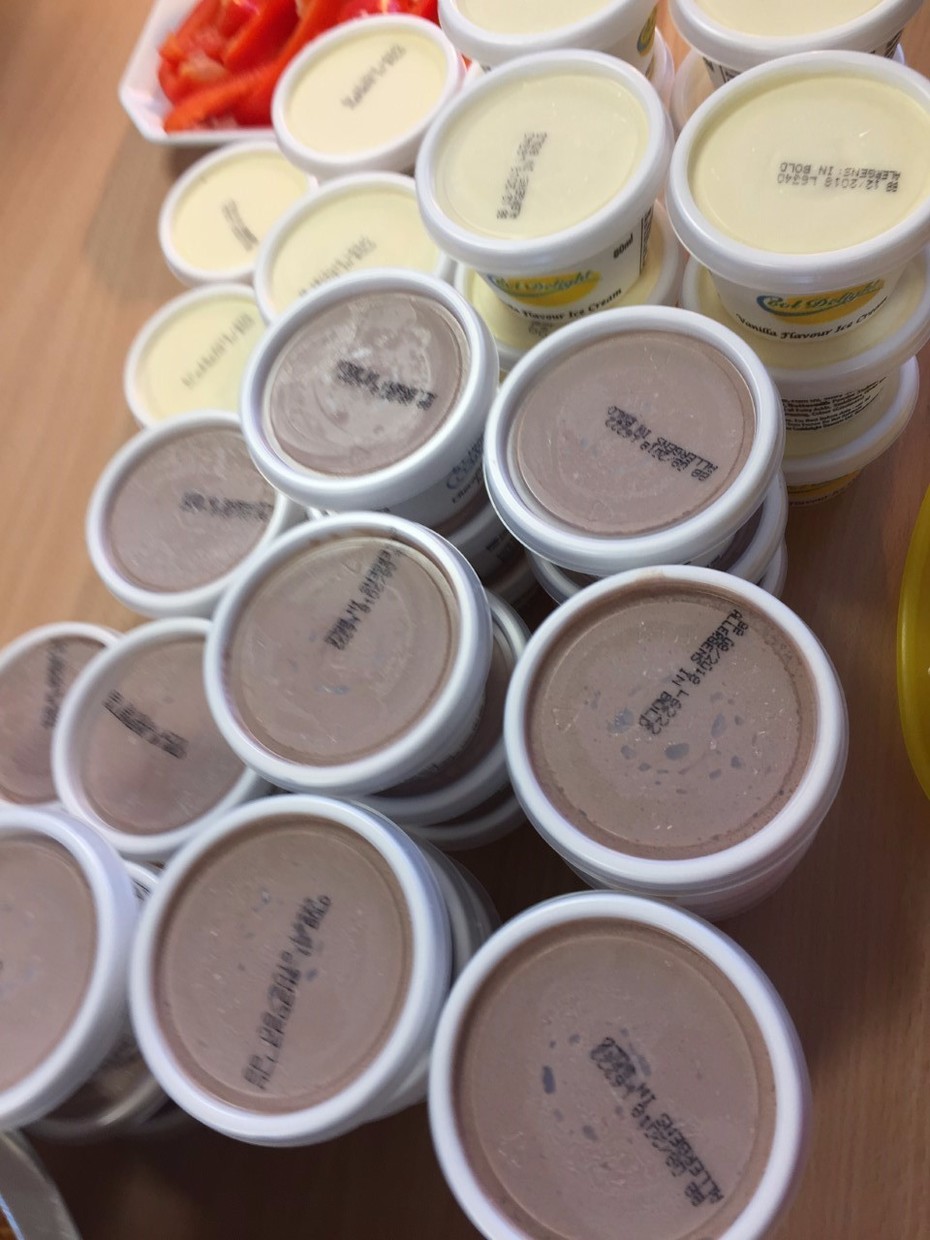 Our school meals are ordered online via ParentPay.
Cool Milk
Fresh milk cartons are delivered to school and available daily for all Foundation Stage children until their 5th birthday. Once a child reaches 5, parents and carers are able to continue to purchase milk for their child using this scheme.
Please visit the Cool Milk website at www.coolmilk.com for more information.